If you do not currently have a BJ's Wholesale Club membership, you are eligible for a great Groupon deal on a one-year membership. Here's the deal: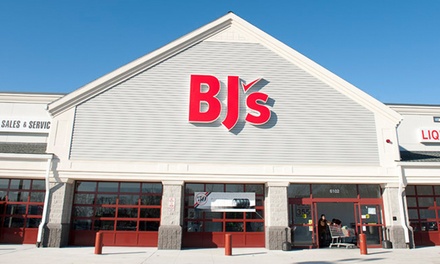 $35 for a One-Year BJ's Inner Circle Membership and a $25 BJ's Gift Card ($75 Total Value)
Pay $35 for a one-year membership (you may activate it 48 hours after purchase)  and receive not just the membership but also a $25 store gift card
AND….enter the promo code* SALE at checkout to receive an additional 20% off! I just bought mine and paid only $28. Once I use the gift card, it's like paying only $3 for the membership!
*Act quick! The promo code expires tonight at midnight!
I do not shop frequently at BJ's but when I do, there are a few great deals to be found. (One of my favorites are the LARGE containers of organic spinach, baby kale and salad mix that start at less than $4!) Plus, you can pair manufacturer's coupons with store coupons, which you will receive in the mail and when you enter the store.
(Disclosure: This post contains affiliate links. Read my disclosure policy here. Thanks for supporting this website!)