My family loves Pasta e Fagioli soup and though I have a great recipe and make it often, they can't get enough of it so this was just HALF of our purchase yesterday at Price Chopper:
Yes, we stocked up on soup for those "there's no food in the house" kind of days- and we got a fantastic deal on them!
Progresso vegetable soups are just $1 a can this week at Price Chopper (note: they are listed as 10 for $10 but you can buy any amount and they will ring up $1 each).
We bought 12 cans at a time and used these coupons:
Three $1.00 off any four Progresso™ products (Print 2 per computer. Also, scan your AdvantEdge card at the i-save machine* in store to see if you get more- I did!) or use this .50 cents off 2 cans coupon from their website (print twice- each will double to $1! Thanks, Terry!)
Final price was $7 for 12 cans BUT I also got two bonuses:
This "catalina coupon" (prints at the register) for my next purchase:
AND $1 back from SavingStar: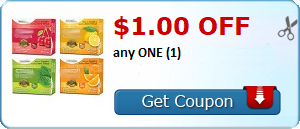 We rolled our $2 coupon into our next purchase and spent a total of $12 for 24 cans of soup! This is the best deal I have seen on Progresso soup!
*Tip: You can also scan your ShopRite card on Price Chopper i-save machines for an additional sheet of coupons!
---
(Disclosure: This post contains some affiliate links for coupons. Read my disclosure policy here. Thank you for supporting this blog!)